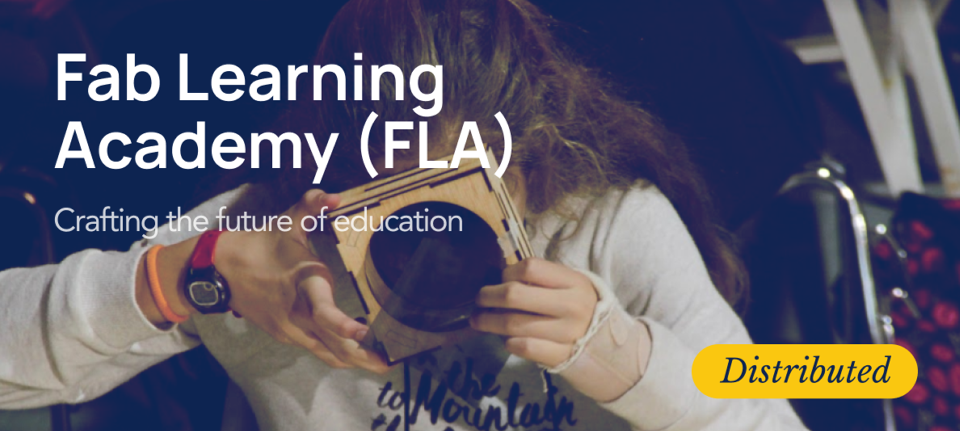 Fab Learning Academy
What is Fab Learning Academy?
Fab Learning Academy is a Global Certification program for educators using digital fabrication technologies in K-12 settings. Both formal and informal educators, pre-service teachers, and administrators are invited to participate. This curriculum focuses on three domains to support educators in school makerspaces technology, innovative practices, and the science of learning.
Fab Learning Academy Distributed Educational Model
Fab Learning Academy offers a distributed rather than distance educational model, participating teachers learn in local Learning Nodes, with peers, mentors, and machines for the hands-on technology projects while connecting virtually for global masterclasses focusing on pedagogy and best practices for working with students.
Why Fab Learning for K-12?
Teachers can use digital fabrication technologies in schools to support learning through design and fabrication across any school subject. Meaning that K-12 students are not learning ABOUT technology, but learning THROUGH technology.